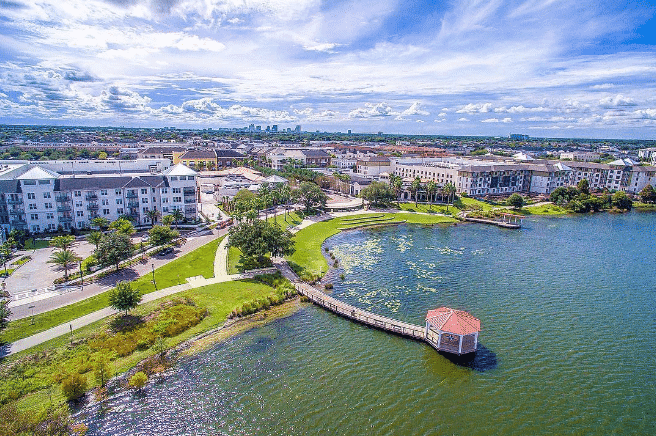 Why Baldwin Park Remains A Popular Orlando Neighborhood
---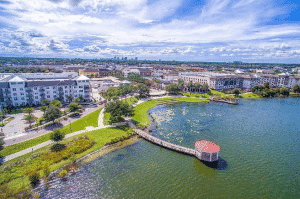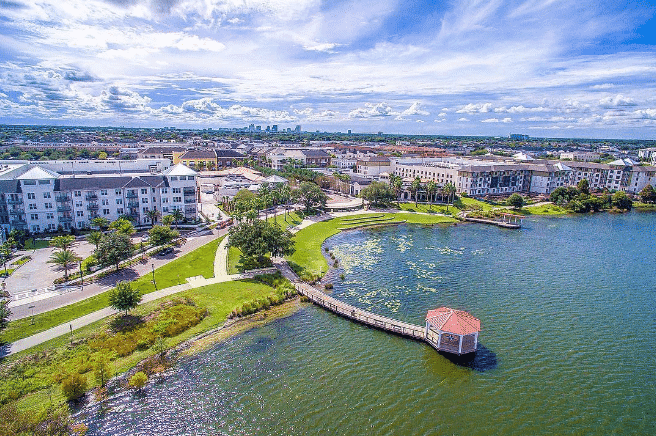 Baldwin Park in Orlando was originally set aside as an Army Air Corps and Air Force base – from 1940 until 1968 when the neighborhood changed hands to become the Orlando Naval Training Center. This base and training center remained open until 1999.
Today Baldwin Park boasts with two top-rated schools – with another in the pipeline – making it a tremendously popular choice for those with families who want to purchase a property. The other property related reason for people wanting to relocate to this lovely neighborhood is that there is an enormous choice of different types of properties. There are townhomes, condos, luxury apartments and single-family homes – all within walking distance of a variety of amenities including restaurants and shops.
Of course, it's the outdoor life that attracts many to Baldwin Park. By some estimates, the area boasts 200 acres of parks and 50 miles of trails and paths that can be explored by various means including walking, bicycling and anything in between. For many a walk around the scenic areas of Lake Baldwin is the highlight of the morning or evening and something that the entire family can enjoy on the weekends. Lake Baldwin Park is a particular favorite with families due to the fact that it is dog-friendly and is one of only two parks in Orlando which has a sandy beach.
There are numerous other trails such as Cady Way Trail that offer the opportunity for relaxation.
This trail is popular with cyclists. In fact, it is easy to rent a bike and set off for a leisurely exploration of scenic attractions of the shady trail.
The drawcard of the parklands and outdoor attraction that can be found both within the confines of Baldwin Park and in the areas immediately surrounding the neighborhood feature highly in providing an excellent quality of life for residents. For both residents and visitors, the options as far as entertainment and dining also contribute to that quality of life.
With dining choices that range from Mexican to other international cuisine and also include American favorites dining out in or near Baldwin Park can be a culinary adventure.
For those in search of an authentic Mexican experience then the place to visit must be Colibri.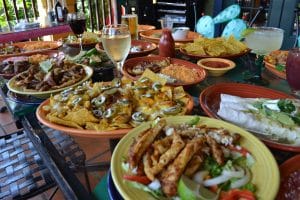 Overlooking Lake Baldwin the view is the perfect compliment to some of the best Mexican cuisine in Florida. The menu is incredibly extensive and caters to almost any taste. All the favorites are there, along with some house specialties. A margarita with the meal is essential.
For those with a hankering for fresh and expertly prepared sushi then a visit to Seito Sushi is a must. The menu extends past the sushi and sashimi offerings and into other Japanese style meals – the Izakaya type of dining is an excellent way for friends and family to enjoy a variety of offerings. Each dish is brought to the table as it is ready and sharing is the name of the game.
There is so much to enjoy in Baldwin Park, and a visit is highly recommended – both for Orlando locals and those who are visiting the city.
Here is the direction from Baldwin Park to Bardell Real Estate
Check Out Conway Florida!