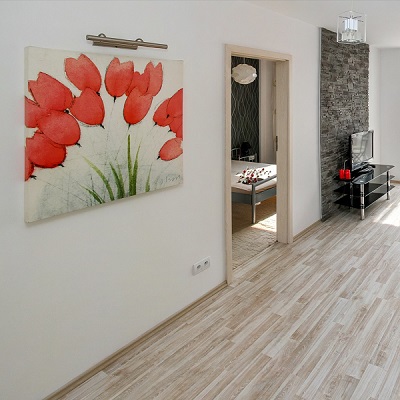 How To Avoid Getting Scammed When Renting An Apartment
Especially if you live in a big city, navigating the apartment rental market is tricky. Where you end up living is largely based on luck — being in the right place at the right time with the right agent — but there are things you can do to prepare and protect yourself. Real estate agent Jesse Shafer of the Shafer-McHale team at Compass tells us how to spot a good listing, find a good landlord, and negotiate a fair contract.
Preparation
If you're more than two months away from your planned move-in date, it's likely too early to start looking at an apartment because most of the listings you're seeing will be gone by the time you're ready to move. You can probably hold off on your search until a few weeks before your move-out date. "I've seen people start looking for a home days before it was time for them to move and they were still able to find something great," says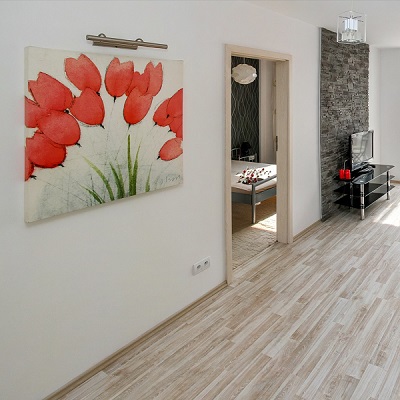 Shafer. In the meantime, start doing your homework. You'll be expected to provide financial documentation — tax forms, pay stubs, or a note from your employer that verifies your income — that demonstrates your financial stability. Basically, prospective landlords want to know that you'll be able to pay the rent on time. Having these documents will also help you determine how much rent you can actually afford to pay — you should only be spending about 30% of your income on rent. Remember that you will also need to have enough saved to cover first month's rent, a security deposit, and moving fees.
Listings
It can be difficult to determine what's worth seeing when you're slogging through hundreds of online listings, but you can tell a lot from the photos. If the window treatments are down, for example, Shafer says there's probably a bad view. Close-up artist shots are usually a sign of a tiny apartment. Computer renderings or highly polished photos are also a red flag: "If the photos for a $2,500 apartment look like they were torn from the pages of Architectural Digest, the listing is probably fake" or at least misleading, says Shafer. Before you meet with the listing agent, verify everything described: Ask about concessions, fees, and amenities. There's typically no consequences for not being totally truthful, so even well meaning agents can be tempted to fudge the details to get prospective renters in the door. "The general rule of thumb is if something seems too good to be true, it probably is," says Shafer. It's a good idea to keep all of your correspondence over text or email so you have proof if they try to go back on their word.
Viewing
A pretty apartment can distract you from serious issues, but this is the time to go over the apartment with a fine-tooth comb. Is there a working outlet in every room? How's the water pressure? Do the heating or cooling systems run properly? You should request any fixes or renovations before you put down a deposit; it can get a lot more difficult to get what you want after they have your money. "You can't be afraid to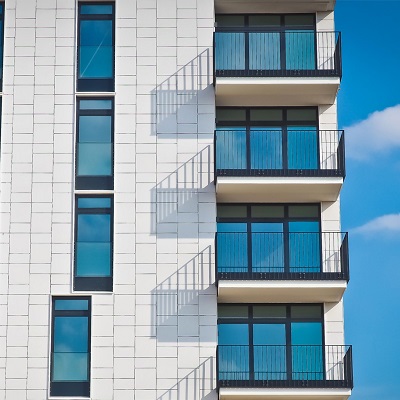 be pushy," says Shafer. "If you don't ask, you don't get." No matter how perfect the apartment is, you don't want to get involved with a landlord that has been taken to court or has any housing code violations — your city's Department of Building should have this information available on their website. In less serious cases, high turnover rates or negative articles are both signs of underlying issues. You can also look the management company up on Yelp or Better Business Bureau to find out how their tenants feel. Even if you don't find anything, try to meet potential landlords in person so you can assess for yourself whether they're trustworthy and reliable. If that's not an option, pay attention to the state of the building itself. "If the communal areas are clean and well-lit, those are signs of good management," says Shafer.
Signing
Don't let your eagerness get the best of you right at the finish line! Whatever is written in the lease is what really matters, so pay attention. Check for a clause that states what utilities you are responsible for paying directly and read the riders at the end carefully — in addition to building-specific rules, they should also include any verbal agreements. "The lease should be reflective of everything you've discussed with the agent or landlord," says Shafer. You'll typically be expected to put down first month's rent and a security deposit, but application fees, credit check fees, and security deposits for pets are also common and usually nonnegotiable. "Always pay with a certified bank check because it's a lot easier to track if something weird happens," says Shafer.
Source: Emily Shwake, Contributor | Forbes.com