Rolling Hills Estates Orlando, Florida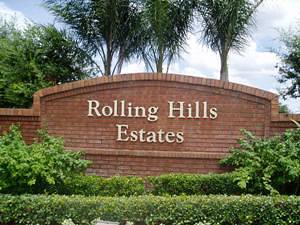 Rolling Hills at Formosa Gardens, Kissimmee, Orlando, Florida is one of the closest residential community to Walt Disney World's four theme parks making it a much sought after location. All the other major theme parks are easily accessible. Rolling Hills is in a quiet and peaceful location where you can rest away from the hustle and bustle of the theme parks, and yet in minutes you can sample everything that has made Florida the holiday and vacation center of the world.
Rolling Hills estate is surrounded by countryside, woods and tranquil lakes but in contrast is only 3 miles away from Disney World. Sea World, Universal Studios, Wet and Wild, International Drive, Gatorland are all situated within a 15-20 minute drive. Downtown Orlando, Florida Mall and Church Street Station are under 25 minutes. Tampa and Busch Gardens can be reached within 45 minutes. There is a modern Plaza within 1 minute by car with a 24 hour supermarket, restaurants, and other shops for your convenience.
The estate is an easy 25 minutes from Orlando International Airport. There are many Malls within the Kissimmee area most within 15 – 20 minutes driving distance. You could also play golf at one of the many courses in the area. The Atlantic coast and Gulf coast are also within easy reach for the beach enthusiasts.
Click The Button For Homes for Sale in Rolling Hills Kissimmee!