Homes for Sale in Celebration Florida
View homes for sale in Celebration, FL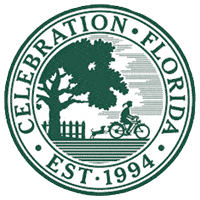 Looking for Homes for sale in Celebration ? Known by many as the town that Disney built, Celebration has successfully combined education, health, community, technology and architecture into a real community. World-renowned architects designed Celebration to be a new and exciting place to live, work and play.
The map below shows all the homes for sale in Celebration. If you are not sure about "navigating" using the map scroll down and you can view all the homes for sale at different price points simply by clicking on the link.
Why choose Celebration
Minutes from the theme parks residents get know their neighbors while taking part in local school and sports programs; enjoying the walking trails, parks and amenities; enjoying shops and restaurants
To help make finding your dream home in Celebration, Florida a little easier we have created a number of predefined searches to speed up the process. Click on any of the links above to view the latest information on homes for sale in Celebration, Florida.
If you can't find what you are looking for try searching in cities in the surrounding area or contact our office and ask to speak to one of our experienced , licensed Realtors agents who will be happy to assist. We have access to every home listed for sale in Celebration and the surrounding areas.