Celebration, Florida – Relocation / Area Information
Celebration was founded in 1994, it's a master planned community south of Orlando near Walt Disney World in central Florida and provides a unique environment. Celebration is a community built on a foundation of cornerstones: Community, Education, Health, Technology, and a Sense of Place.Zoned for permanent residents (no short term rental), Celebration was developed by The Walt Disney Company. Named America's 2007 Dream Town, Celebration is connected directly to the Walt Disney World parks and resorts by World Drive; the north end of World Drive begins near the Magic Kingdom and its south end connects to Celebration Boulevard, allowing residents and guests to drive to Disney property without having to use any busy highways. To learn more about Celebration and the surrounding Four Corners area follow the links below
The History behind Celebration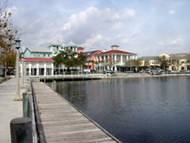 Celebration was intended to fulfill Walt Disney's original vision for EPCOT as an experimental location where people could live. Instead of using Disney's vision for EPCOT which was based on modernism and futurism, the town uses the concept of "New Urbanism" to emphasize parks, sidewalks, and a mix of residential and commercial space. The bank, the post office, the town hall, the movie theater, and other downtown buildings were designed by renowned architects. The majority of homes are within one mile of the downtown area. Segway scooters and small electric cars called "NEVs" ("Neighborhood Electric Vehicle") are common.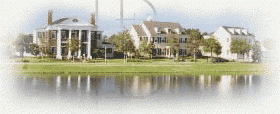 Community events are held downtown throughout the year; for example, during the Christmas season it "snows" on Market Street (bubbly foam blown from machines on the lampposts). The community has 7 different denominations churches. There is also a hospital (Celebration Health) and a fire station in Celebration. An eighteen-hole golf course winds through the town. The philosophy behind the town is that it is to be a friendly, neighborly place, drawing its design and its sensibility from such places as Savannah, Georgia, Nantucket, Massachusetts, and Charleston, South Carolina. The master plan was developed by: Robert A M Stern Architects and Cooper Robertson & Partners, both of New York City.
Location & Infrastructure
Celebration is located just 18 miles due south of Orlando. Located almost equal distance from the golden beaches of Clearwater to the west and the Space Coast on the east Kissimmee has a well developed road, rail and airport infrastructure. Close to the I4 Interstate and within easy reach of central Florida's main cities and attractions Celebration blends traditional values and architecture with modern amenities and facilities..
Airports nearest to Celebration
Orlando International Airport – (about 11 miles; Orlando, FL ID: MCO)
Orlando Sanford (about 35 miles; Orlando, FL; ID: SFB)
Space Coast Regional (about 46 miles; Titusville, FL; ID: TIX)
Kissimmee Gateway (about 3 miles; Orlando, FL; ID: ISM)
Executive (about 18 miles; Orlando, FL; ID: ORL)
Chalet Suzanne Air Strip (about 28 miles; Lake Wales, FL; ID: X25)
Amtrak station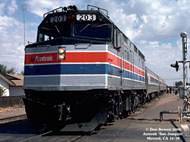 The nearest Amtrak station can be found in the close by city of Kissimmee. Services available include ticket office, enclosed waiting area, public restrooms, public payphones, vending machines, free short-term parking, free long-term parking, call for car rental service, call for taxi service, intercity bus service, public transit connection.
Location Map
Click here to view in larger Google Maps
[googlemap width="0″ height="425″ address="kissimmee, FL" latitude="28.299846″ longitude="-81.407318″ zoom="12″ marker="true" html="" maptype="G_NORMAL_MAP" align="center"]
Demographics
In 2000 public records recorded a population of 2,736A. With planned developments this increased to 9,500 residents in 3,745 households (including apartments) by 2004.
For population 25 years and over in Celebration
High school or higher: 93.8%
Bachelor's degree or higher: 57.4%
Graduate or professional degree: 21.7%
Unemployed: 2.6%
Mean travel time to work: 19.9 minutes
Races in Celebration
White Non-Hispanic (87.3%)
Hispanic (7.6%)
Black (1.7%)
Other race (1.0%)
Two or more races (1.0%)
Asian Indian (0.8%)
Chinese (0.6%)
(Total can be greater than 100% because Hispanics could be counted in other races)
Ancestries
Irish (16.9%)
German (14.7%)
Italian (11.6%)
English (11.4%)
United States (8.3%)
Scotch-Irish (4.6%)
Useful Links
For other useful information on Celebration and the surrounding area we think you will find the following sites useful.
For more information on Osceola County check out the links below.
Click The Button For Celebration Homes!