Vizcay Resort – Orlando, Florida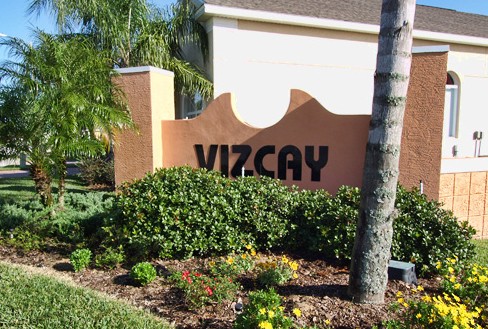 Vizcay Resort is a beautiful neighborhood of situated conveniently off the US 27 highway in Davenport, Florida. The resort is only 15 minutes from Disney World, and it is surrounded by numerous golf courses, including the Champions Gate Resort Golf Club. A wealth of shopping, restaurants, and supermarkets are close to Vizcay Resort as well.
Vizcay Resort offers luxury 4 and 5 bedroom villas are all fully furnished to the very highest standard of deluxe accomodations. The floorplans are open, with high ceilings, bright contemporary style decor and modern amenities. Many of the homes feature a private screened in pool and game room, which will provide hours of fun for the whole family.
Vizcay is positioned away from the hustle and bustle, allowing you to relax and unwind, yet it is conveniently close enough to the fabulous attractions of Orlando. Located only minutes from the Interstate-4 corridor, Vizcay offers its residents easy access around Orlando and its many sights.
Click The Button For Homes for Sale in Vizcay Davenport!