Searching homes for rent in Orlando
Renting a Home through RE/MAX Heritage
Searching for homes for rent – we can help. Here at Bardell we have been meeting the real estate needs in the Disney Orlando area for over thirty years during which time we have built a tremendous reputation for service and support.
The same commitment also applies to our Residential Property Management. Owner and tenant services and customer service are vital to our reputation. We work openly with our clients in a way that forms positive professional relationships – here are a few things that we do … and a few things that we don't do!!
American Rescue Plan Housing Assistance
The CDC eviction moratorium expires on July 31st, 2021. OURFLORIDA.com provides renters who qualify with relief on unpaid rent and utility bills, and supports landlords and utilities with relief on lost revenue to support their continued recovery.
Searching homes for rent
Check out our homes for rent and many others in the area!
Tenant Services
---
We find and place tenants in Single Family Homes or Condos in their desired area we for fair rental market value based on characteristics of and location of leased property – complying at all times with the Fair Housing Act and the Fair Credit Act.
Prior to initiating a lease or renewal we perform interior/exterior property examinations to confirm non-excessive use and recommend repairs or replacements if needed.
While in a a property we work with you directly as a primary contact to do any necessary repairs or maintenance in a timely manor through qualified vendors – no need for you to contact the home owner directly.
We will assist you in administrating or coordinating any paperwork or filings if property owner does not maintain home according to initial condition minus expected normal use wear-and-tear.
RE/MAX Heritage will not initiate leases with owners of properties that are in financial distress or risk of foreclosure.
Requirements for an Applicant
---
By doing our due diligence with our clients, tenants, and vendors we want to create a service that exceeds expectations and generates positive referrals.
All applicants must physically view the home prior to submitting an application
Income must be 3 times or more the Monthly Rental amount which should be verifiable by providing the last paystub with a current year to date (if self-employed a current P&L statement, along with bank statements must be provided).
Security deposit is equal to 1 month Rent
Credit score must be 620 or above, if not the last 2 years of housing payment history must be submitted via bank statement, rental receipts or account statement from current Management company
No Prior Evictions
Tenant screening background check
Fees and Payments:
$100.00 application fee per adult
$150.00 lease fee
300 Non-refundable pet fee
Communication with our Tenants
---
Communication between ourselves and our Tenants and Owners is the cornerstone of good, long term relationships. Although not a substitute for phone calls or face to face contact we also understand the vital role that technology plays in todays environment.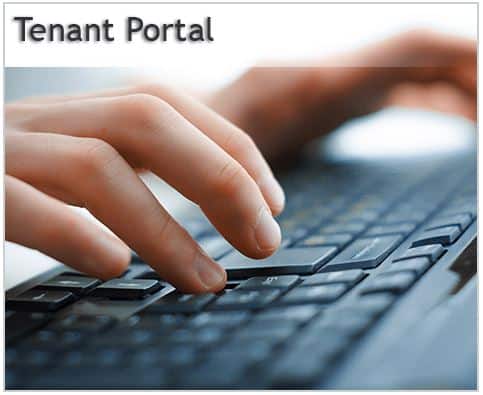 Online payments, maintenance requests, statements – all of this is available 24/7 through our dedicated on-line portals. If you are already one of our clients click the link below to access your dedicated tenant portal or home owner portal.