Kissimmee, Florida – Relocation / Area Information
Due to it's high profile on the vacation holiday scene, Kissimmee is probably the best known of the major towns and cities in the Orlando and Four Corners area. If you are considering relocating to the Kissimmee area of central Florida we hope you will find the following information helpful With an exciting blend of tourism, commerce and residential housing and its close proximity to Disney World, Kissimmee has been a popular choice for holiday makers and permanent residents for many years. To learn more about Kissimmee and the surrounding Four Corners area follow the links below
The History behind Kissimmee
Local historians offer many variations of the origin of the city's name but most agree that Kissimmee is a modern spelling of a tribal word. A book called – Florida Indians & the Invasion from Europe – By Jerald T Milanich, links "Kissimmee" to a village of the Jororo, one of Florida's lesser-known tribes. A 1752 Spanish map used the name "Cacema" which has evolved into today's spelling, Kissimmee.Downtown Kissimme Orlando Florida Kissimmee in Osceola County offers the best of all worlds. Blessed with a rich heritage and bountiful landscape in the heartland of Central Florida, Osceola County has attracted visitors and new residents for centuries.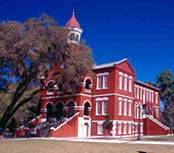 Well known for its year-round desirable climate and abundant recreational opportunities. Located on the very doorstep to the the worlds premier holiday attraction's at Walt Disney World and Universal Studios tourism is obviously a key economic driver for the area as a whole. There is however another side of the area and a visit to downtown historic Kissimmee is definitely worth the effort.
Amtrak station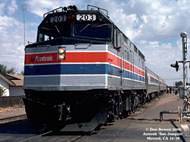 Kissimmee (111 Dakin St.) Services ticket office, enclosed waiting area, public restrooms, public payphones, vending machines, free short-term parking, free long-term parking, call for car rental service, call for taxi service, intercity bus service, public transit connection. 
Location and Infrastructure
Located just 18 miles due south of
Orlando
the City of Kissimmee is also the County Seat for Osceola. Located almost equal distance from the golden beaches of Clearwater to the west and the Space Coast on the east Kissimmee has a well developed road, rail and airport infrastructure. I4 is the nearest Interstate and brings Kissimmee in easy reach of central Florida's main cities and attractions.
Location Map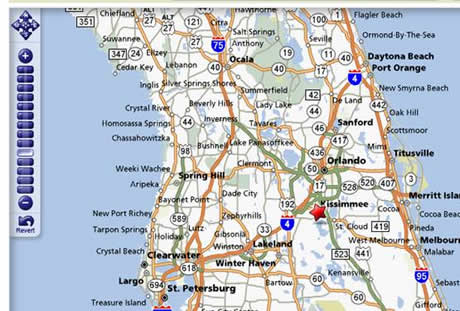 Airports nearest to Kissimmee
:
Orlando International Airport – (about 11 miles; Orlando, FL ID: MCO)
Orlando Sanford (about 35 miles; Orlando, FL; ID: SFB)
Space Coast Regional (about 46 miles; Titusville, FL; ID: TIX)

Kissimmee Gateway (about 3 miles; Orlando, FL; ID: ISM)
Executive (about 18 miles; Orlando, FL; ID: ORL)
Chalet Suzanne Air Strip (about 28 miles; Lake Wales, FL; ID: X25)
Useful Links
For other useful information on Kissimmee and the surrounding area we think you will find the following sites useful.
http://www.epodunk.com/cgi-bin/genInfo.php?locIndex=8638
http://www.floridakiss.com/about/index.php
http://www.kissimmee.org/index.cfm
Demographics
We are compiling the latest demographic information for the Kissimmee and Four Corners areas, meanwhile you will find the following links very helpful.
For more information click on the links below
Click The Button For Homes for Sale in Kissimmee!