Homes for Sale in Clermont Florida
View homes for sale in Clermont Florida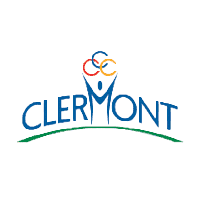 If you are looking for homes for sale in Clermont Florida use the links below to view all properties currently listed for sale. The quality of life in and around Clermont makes it a prime destination for those looking to settle in central Florida. Local stores offer a variety of shopping and dining options along with ample sports facilities and waterfront activities. Clermont has housing choices for every income level from gated golf course communities, larger estate homes, to small and mid-sized single-family units on platted lots. Its close proximity to Disney World also makes it a popular choice for holiday makers.
To help make finding your dream home in the Clermont area a little easier we have created a number of predefined searches to speed up the process. Click on any of the links below to view the latest information on homes for sale.
Why choose Clermont
For more information on the city and surrounding area click the link City of Clermont Florida. If you prefer to run your own custom searches simply enter your requirements into the fields at the top of the page and you can view all the homes for sale in Clermont Florida. If you can' find what you are looking for try searching in cities in the surrounding area or contact our office and ask to speak to one of our experienced , licensed Realtors who will be happy to assist.