Dr. Phillips is a community within the city of Orlando, was founded by Dr. Philip Phillips, one of Orlando's first millionaires. Just 10 minutes from Disney World and 15 minutes from downtown Orlando, today's Dr. Phillips includes upscale neighborhoods along the Butler Chain of Lakes. Bay Hill Country Club and Orange Tree Country Club.
Probably one of the best known towns and cities in the Orlando and Four Corners area. If you are considering relocating to the Doctor Phillips area of central Florida we hope you will find the following information helpful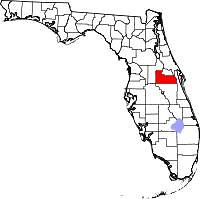 With an exciting blend of tourism, commerce and residential housing and its close proximity to the Orlando Attractions, Doctor Phillips has been a popular choice for permanent residents for many years. To learn more about Doctor Phillips and the surrounding Four Corners area.
Location and Infrastructure
Doctor Phillips is located at 28°27′22″N, 81°29′35″W (28.455987, -81.493166)
According to the United States Census Bureau, the CDP has a total area of 12.6 (km2) 4.8(mi2) 8.8 km² (3.4 mi²) of it is land and 3.8 km² (1.5 mi²) of it (29.90%) is water. Major roads around Dr. Phillips
The History behind Doctor Phillips
The area of Dr. Phillips is named after Dr. Phillip Phillips, a central Florida citrus magnate. He was responsible for several key innovations in the processing and packaging of orange juice. He owned thousands of acres of groves, stretching across nine Central Florida counties and extending from Conroy Road on the north to the south end of the Sand Lake Chain, encompassing all of what is now Bay Hill, Orange Tree, Sand Lake Hills and Turkey Lake Park.
Demographics
We are compiling the latest demographic information for the Doctor Phillips and Four Corners areas, meanwhile you will find the following links very helpful.
Useful Links
For other useful information on Dr Phillips and surrounding areas we think you will find the following sites useful.
http://en.wikipedia.org/wiki/Doctor_Phillips
http://www.city-data.com/city/Doctor-Phillips-Florida.html
http://www.census.gov/
Airports nearest to Doctor Phillips:
Orlando International Airport – (about 14 miles; Orlando, FL ID: MCO)
Orlando Sanford (about 28 miles; Orlando, FL; ID: SFB)
Lakeland Linder RGNL (about 49 miles, Lakeland, FL; ID LAL
Kissimmee Gateway (about 10 miles; Orlando, FL; ID: ISM)
Executive (about 14 miles; Orlando, FL; ID: ORL)
Amtrak Station
For up to date information and prices, Click on Amtraks weblink below. http://www.amtrak.com/servlet/ContentServer?pagename=Amtrak/HomePage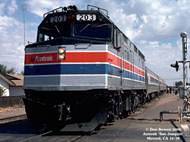 Orlando 1400 Sligh Blvd, Orlando, FL 32806 Winter Park 150 West Morse Blvd, Winter Park, FL 32789 Kissimmee 111 Dakin Street, Kissimmee, FL 34741 Sanford (Auto Train Station Only)600 South Persimmon Ave, Sanford, FL 32771
Location Map
[googlemap width="0″ height="400″ address="Doctor Phillips Orlando Florida" latitude="28.450279″ longitude="-81.492176″ zoom="12″ marker="true" html="" maptype="G_NORMAL_MAP" align="left" ]
For more information on Orange County check out the links below.